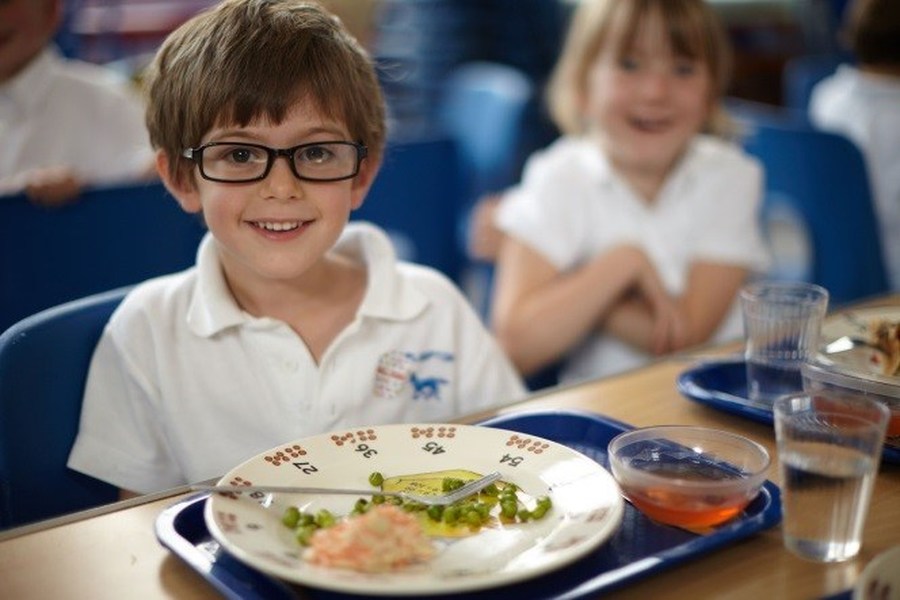 School lunches
A hot school meal, prepared on the premises, is provided every day with a vegetarian and jacket potato option. All children in Reception and Key Stage 1 are entitled to a free school meal at lunchtime. Special diets can be catered for if required. Some children prefer to bring packed lunches, which are eaten in the hall at lunchtimes.
Key Stage 1 children are provided with a free piece of fruit at morning break and many children across the school bring snacks of their own as well. We would ask that any snacks eaten in school are healthy, therefore no sweets or chocolate items are permitted. Water and milk are provided at lunchtime and children have access to water fountains throughout the day. We would encourage all children to bring a named bottle of water to keep in the classroom.
*From January 2017, children will have access to a salad bar at meal-times to accompany their main-meal choice! We hope that this provision, in conjunction with our Daily Mile initiative, will help to contribute to the overall health and well-being of everyone in the school.*
Term 3/4 School Meal Menu
Click the image below to download the PDF version.
Chartwells, the provider of our school meals, has a Nut-Free Policy which is available for you to download below.